Today, I bring you beautiful hummingbirds on various items, such as teapots.
I love the flower lid, and the hummingbirds are beautifully painted.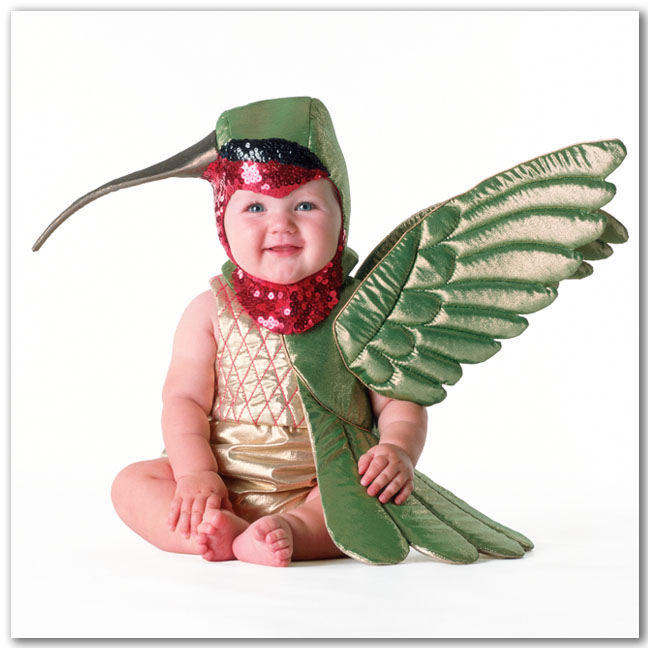 That's probably the most adorable hummingbird I've ever seen. I like the pearly shine on the wings! I can't imagine this costume being tolerated for more than a few seconds, but babies don't tolerate costumes in general. It would have to be a onesie to be acceptable, and even then, I'm sure kids can wriggle out of those if they put their minds to it.
This is carved out of wood. Look at the details on those feathers! This artist, Randal Martin, specializes in bird carvings (not that the studio name gave it away) and I can't stop looking at the incredible detail on them. He's been commissioned
around the world
for various pieces.
Now that I know this exists, I want it. I love the flow of the design, the way it's almost more about the idea of a hummingbird. It makes me think of some Pacific Northwest Indian designs.
These little hummingbirds are adorable! I love how rounded and cute they are. They go very well with a topsy-turvy cake.